BLITHFIELD RESV - WMBC members are reminded that there is strictly no vehicular access on the exposed foreshore by order of the water company at Blithfield.
Anyone doing so may have their permits cancelled. Please keep to the perimeter tracks but take care when doing so. Thanks (Blithfield Birders Group)
ALSO WILL MEMBERS PLEASE USE THEIR KEYS TO OPEN THE GATES AND NOT CLIMB OVER THEM AS THIS WILL ENCOURAGE OTHERS WITHOUT PERMITS TO DO THE SAME. REMEMBER IF YOU DO NOT HAVE A PERMIT, THEN YOU CAN ONLY VIEW FROM THE CAUSEWAY OR WATERY LANE. BAILIFFS REGULARLY PATROL THE BAYS, REQUEST PERMITS AND WILL ASK YOU TO LEAVE IF YOU DON'T HAVE ONE. PERMITS ARE AVAILABLE FROM THE WMBC WEBSITE. LAST WEEK A BAILIFF ASKED SOMEONE TO LEAVE THE RES - DON'T LET THIS BE YOU NEXT TIME!
Belvide Res
(permit only)
Osprey
one through south early morning
Blithfield Res
(permit only)
Osprey, Whinchat, Ruff
, 12x
LR Plover
, 6x
Ringed Plover
, 12x
Dunlin
(SC). Also 1w
Mediterranean Gull
(JA) and
Little Stint
still present up to 10:00hrs (GJM)
Whitemoor Haye
2x
Greenshank
, 6x
Dunlin
,
Hobby
(JWo)
Croxall
2x
Little Egret
,
Greenshank
, 3x
Common Sandpiper
, 2x
Kingfisher
(JW)
Ipstones Edge
A Golden Plover with a flock of 28x Lapwing (TE, DP)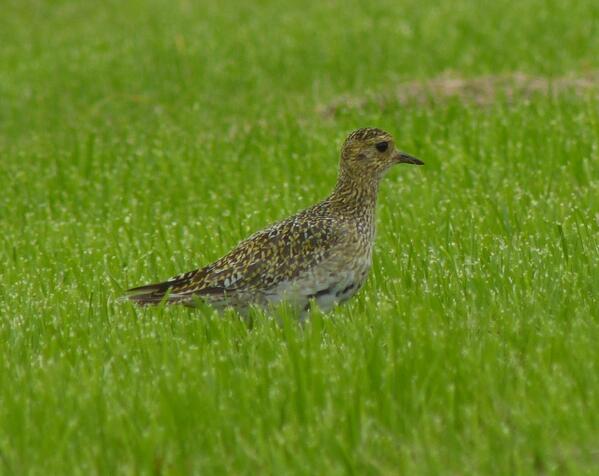 Golden Plover by Terry Eyre